a welcome escape.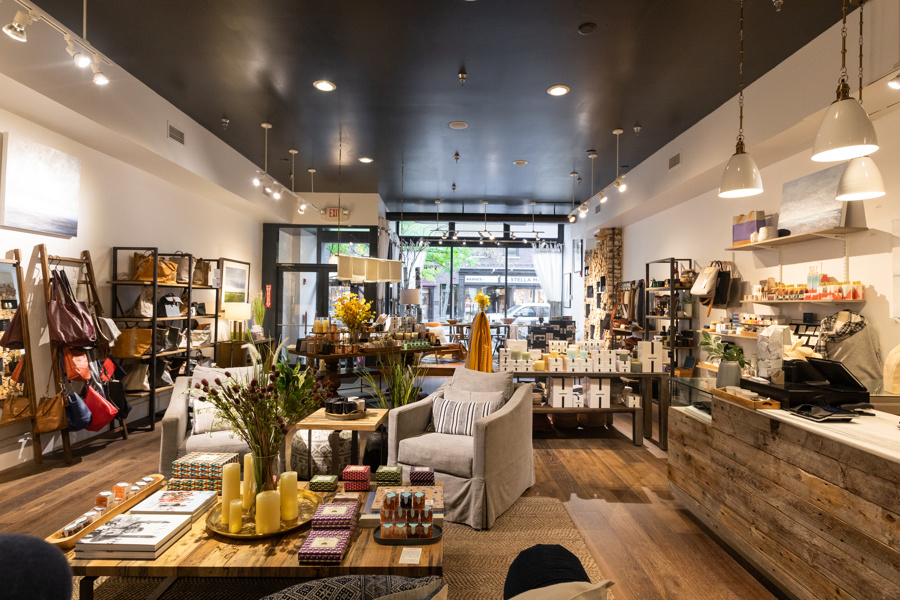 At SLATE, we invite you to slow down, appreciate your surroundings and connect to the world around you.
Celebrating globally inspired design, our store features beautifully handcrafted, ethically-sourced, and locally-made products. SLATE promotes the value of connections, between stories, cultures, concepts and people.
Every item and artist has a story - we're here to give it a voice.
meet the owner:
Originally from New England, Sarah's entrepreneurial spirit drew her west to California after college where she founded a jewelry design and production company.  During over two decades of designing, sourcing materials and building her business, Sarah travelled throughout the US, Europe and Southeast Asia.  While her focus was jewelry, Sarah became increasingly drawn to a broad array of beautiful products, from textiles and furniture, to handbags and art.   In 2010 she added a retail home and lifestyle good store to her business pursuits.
In 2016 she sold her jewelry company and decided to return to the east coast.  Married to a Vermonter, Burlington was an obvious landing spot. She loves the natural landscape and the value Vermont places on small batch craftsmanship.  She thinks Burlington is the perfect cocktail of city sophistication and rural sensibility.  She opened SLATE to enhance both.
At SLATE we believe everyone should love their space, whether it is a college dorm room, a mountainside retreat, or a water front estate.  We help bring more beauty into your life and home.